Adopting Rescued or Sheltered Pets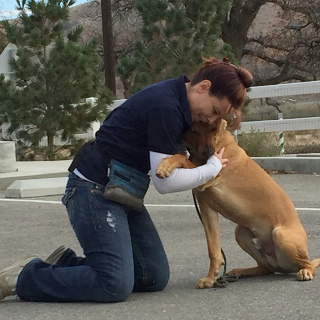 Many shelters have wonderful dogs and cats available, and one of them can be the perfect addition to your household, but adopting a rescue dog or cat is a big responsibility. Lets face it, your not just adding to your family, you are quite literally saving a life; however, they come from various backgrounds and have had an array of experiences, which may be unknown to us.
When you bring a new rescued pet into your home, dogs in particular, you need to provide structure, routine, and leadership. Cats, though often more independent and flexible, also need to know that your house comes with a set of rules. Providing this structure from the very beginning makes the transition into their new home quicker, and smoother.
Establishing ground rules:
In order to provide that structure and leadership, everyone in the household needs to be on the same page about allowing pets on the furniture, sleeping on the bed, and access to all the rooms of the house. If adopting a cat, where does the litter box go? If adopting a dog, who will walk and clean up after him? Everyone must stay consistent with what they decide or the pet will get confused, which can cause stress and tension. If you don't make the rules, your pet will, and you won't be very happy about that.
Make sure to be prepared before your animal comes home: Purchase your collars, ID tags, leashes (if adopting a dog), food/water bowls, toys, treats and bedding. Potty pads for puppies, and a crate if you intend on crate training, litter boxes (if adopting a cat), and grooming supplies.
You'll ideally want to bring you new pet home when you have a few days so you can keep an eye on them as they explore their new space and learn your house rules. But you can practice leaving for 10min here and there to make sure they don't go into shock when you do finely leave them on your next work day. With a dog, make sure to walk him a bit and let them relieve themselves before coming into the house. This also helps establish lines of communication and social structure. With a cat, you may want to limit their area to one room at a time, especially if you have other animals they can get used to each others scents by sniffing under door frames.
The first few days:
It is not uncommon for rescue pets to come from a bad situation - neglect, abuse, trauma, and you can bet they will bring that baggage with them. That's why it is important you recognize that the first few days will be scary and uncertain for them.
You may, at first, consider limiting your rescue pet to one room or area. Setting up baby gates in doorways (if you have that option) is a great way to let them become familiar with their environments sights and sounds, but maintain their own safe private space. You can go in the room and spend some time helping them to become more comfortable with toys, treats, and if their open to it, cuddles. Don't be surprised if your new friend is shy and wary. Don't force anything, but be calm, gentle and consistent presence.
If you have other pets, don't leave them alone together until you have monitored interactions for a period of time. Make sure they get along, or at least tolerate each other before doing so for any length of time.
For the first few days, limit visitors in your house, especially if you've adopted a shy, wary pet, so he/she has time to get comfortable with their new family. When guest do finally come over, make sure they know the ground rules. Socializing a new pet is very important, so ask for their help on whatever your working on.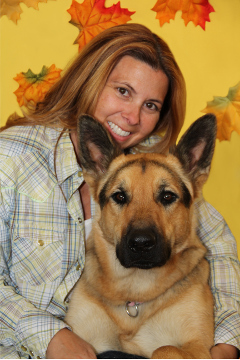 Vet visits:
While it is important that your dog sees a veterinarian soon after adoption, a trip to the vet can be a very scary thing. Take a week to get them as calm and comfortable with you as possible.
Take dogs for walks and car rides. Cats can be fed in crates, and maybe put in running car. And remember... to reward all behavior you want to see repeated.
Don't be to alarmed or angry about house training accidents. Even if you've adopted an adult rescue animal, being in a new territory and establishing a new routine means accidents will happen. This isn't something they should be punished for, but it's a behavior you'll need to correct so it doesn't become a habit. Praising and rewarding the right behavior is the best way to train, along with crate training for puppies.
A Trained pet makes for a happy home:
Never underestimate the value of a good training class. Remember, dogs are pack animals, and therefore like structure and order. They are also very social, and their personalities can depend on the pack.
Your animal shelter may have given your rescue dog a behavioral evaluation, but rarely are these for cats. Cats are independent and will typically try something a few times before they recognize that it's off limits. Like dogs, cats also respond better to rewarding and praise, and are more likely to do what you want if their relationship with you is loving and fun.
Bringing home a rescue pet is a very rewarding experience. Being prepared and making training a priority will help build a loving bond between you and your pet. Balancing structure, understanding and affection, your rescue pet will become a wonderful companion.