| | |
| --- | --- |
| | Shelter on the Hill, A Humane Society |
Home
Motto
Shelter on the Hill continues to strive to meet the needs identified by residents nearly 20 years ago: to RESCUE companion animals from the dangers of the street, REUNITE lost pets with their loved ones, and REHOME adoptable animals to a new and loving family.
Mission Statement
Shelter on the Hill: A Humane Society, (SOTH), is a private, non-profit, donor supported, organization whose purpose is to operate a haven to rescue, reunite and re-home lost and abandoned companion animals in the Frazier Mountain area of California.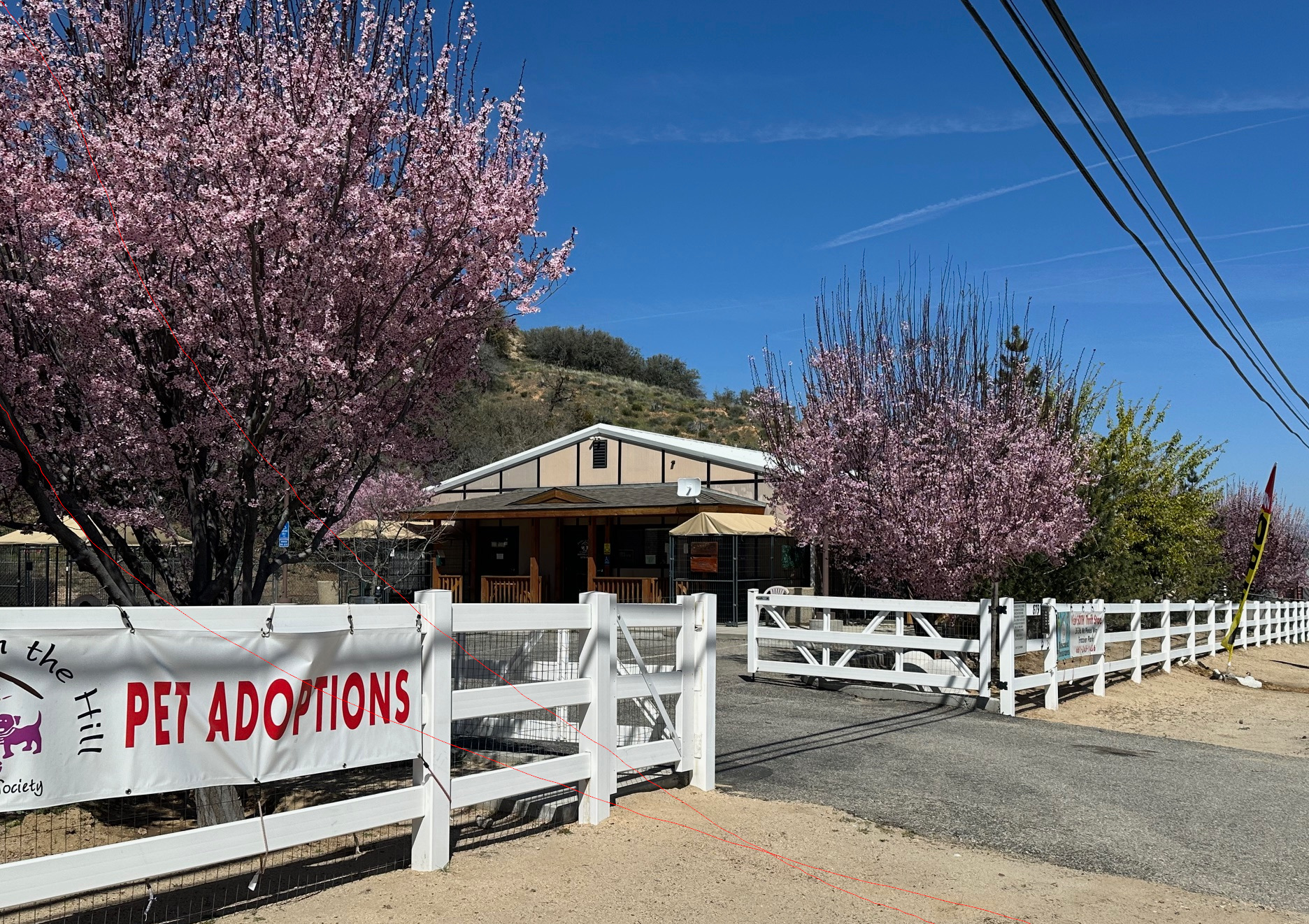 Dedicated to promoting humane treatment and quality of life, SOTH accepts all animals in need of care, provides appropriate medical and behavioral intervention, rehabilitation, socialization, and adoption efforts to save the lives of as many adoptable animals and remains committed to the welfare of these animals beyond the adoption process to the extent of it's resources - and offers community support through a myriad of services including but not limited to, lost and found, sheltering, adoption, foster care, behavior and training, humane education, pet assistance for people in need, and inter-agency networking.
---
Dog of the Month
Kayden - 11 month old, spayed female. Very submissive and fairly quiet though she loves play time with her friends. Will be fine with children and other animals. She doesn't mind people laying on her like a pillow, tugging her tail and ears, nor does she mind you playing with her feet. Truly an all around american family dog. Kayden does have separation anxiety so she would like to have her own crate to make her feel safe if left in the house.
Cat of the Month
Three-year-old Onyx is truly a beautiful cat. She is a spayed, domestic longhair black cat with celery-gold eyes. She loves to be brushed and will sit on your lap. She would welcome your visit on a Tuesday or Thursday when the shelter is open to the public.
Last edited 20 September 2014 1150 PDT